Have Original Music? Looky Here!!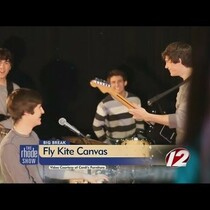 Posted February 14th, 2014 @ 8:31am
If you are the creator of original music and you play solo or in a band, the Rhode Show is looking for YOU!!! It's called "the Big Break". They're looking for original music. That means they want to hear your true talents. And what's better is that you'll get to make your own music video that premieres during the American Idol finale (HUGE audience) and you'll get to perform at the Lighthouse Bar at Twin River.
You have through Monday (February 17th) at 11:59 PM to submit your original music. That means you have all weekend to get this done! So go become a star!! And thank me in the liner notes! :)
Click here to go straight to the link!
Here are last year's winners: