Patriot Haters Run To Massage Parlor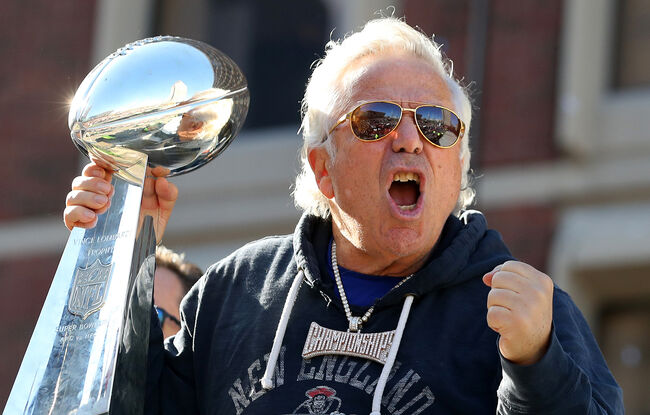 It didn't take people long to locate and visit the massage parlor frequented by New England Patriots ownerRobert Kraft. The location is now a favorite tourist destination for the team's haters.All weekend long, people lined up to take selfies at the now-shuttered rub-and-tug spot, with many saying they were so happy to hear that Kraft got busted since they hate the Patriots.Several people shouted "Kraft cheese" as they posed for photos, and an elementary-school-aged child was overheard telling his mom, "If I were you, I wouldn't walk over to the day spa, you know what's been going on in the news." Kraft denies any wrongdoing, however, he faces two counts of misdemeanor soliciting a prostitute, which carries a maximum 60 days in jail and $500 fine for a first-time offense. 
While what Mr. Kraft may have allegedly done is illegal and shows poor judgment, the BIG STORY here is that the women employed by this "spa" were victims of human trafficking and quite frankly; is not something that is a joke.
Photo Credit: Getty Images

Mike Salois
Want to know more about Mike Salois? Get his official bio, social pages & articles on KIX 100.9!
Read more